Main content starts here, tab to start navigating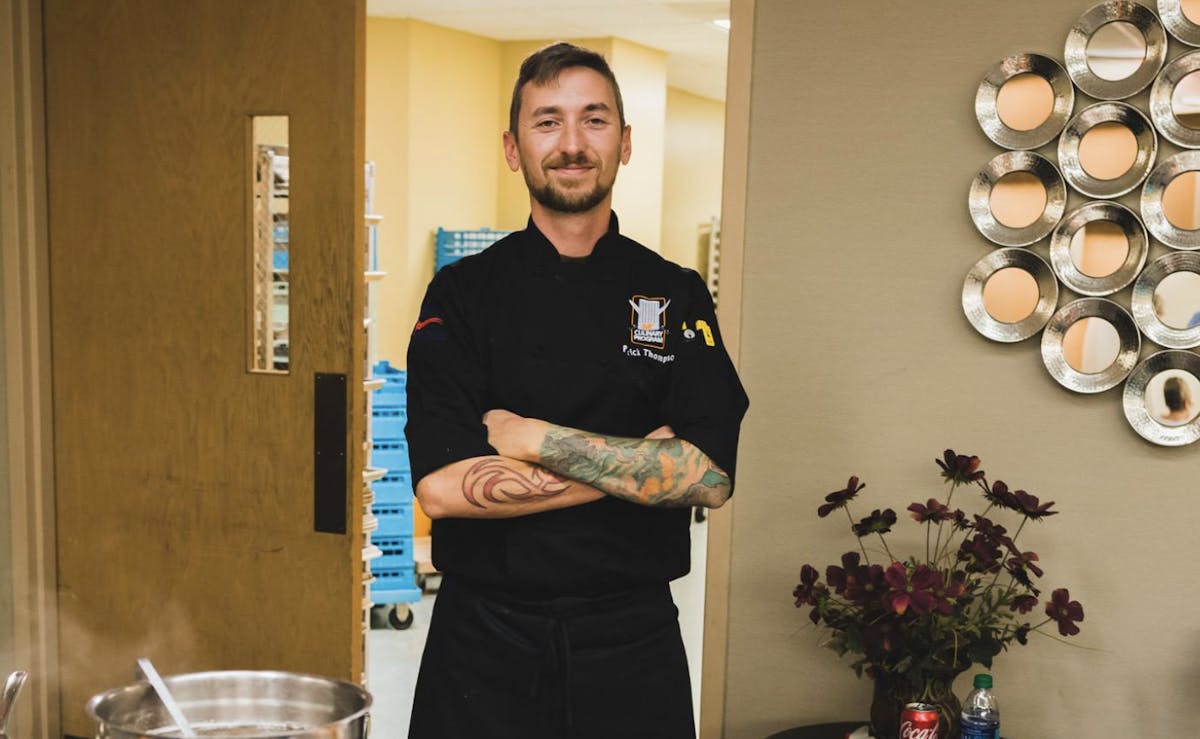 Patrick Thompson
Head Chef and Kitchen Manager
Patrick Thompson was born and raised in South Carolina which makes his roots in southern cooking run deep. However, Patrick didn't begin his culinary adventure until much later in life. After his career as a paratrooper in the United States Army, he found himself working as a line cook at Dewey's Pizza in Columbus while attending the Ohio State University. Patrick also found his first job in restaurant management in Columbus, but soon realized that he really desired to further explore his gifts in the kitchen.
He moved to Knoxville, Tennessee to attend the University of Tennessee's Culinary Program where he graduated at the top of his class. Soon after, he was employed as a line cook at Citico's Lakeside Inn in Lenoir City where he apprenticed under Chef Robert Allen and Bastian Giesecke. It wasn't long before Patrick earned the title of Executive Sous Chef.
After meeting and marrying his wife, Mykie, Patrick decided to return to Ohio and took a small break from cooking to pursue a career in logistics. However, when his wife opened redBERRY and found herself in need of a talented chef, she didn't have to look any further than across their own kitchen!